Philips Streamium resources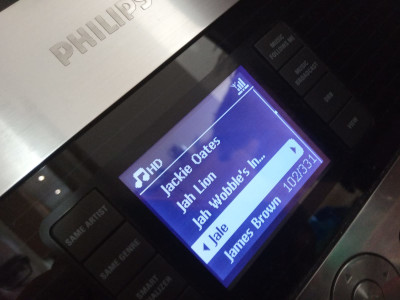 A website dedicated to helping people keep these great-sounding, eccentric old music streaming systems on the road, long after they were cruelly obsoleted by Philips. The systems this page is primarily concerned with are the three generations of the multi-room Streamium Centre/Station setup:
There are other Streamium products out there, some are still useful but others have now achieved Chocolate Fireguard status.
Here you can download service manuals - essential if you're contemplating a repair, or hacking in a larger drive to increase your Streamium's capacity:
Corrupted/old firmware? These devices carry a backup copy of their firmware on board, and to restore from that simply hold down the Source and Stop buttons while powering the unit up. If that fails, then everything you need is here:
Apart from ripping tracks directly from the CD to the hard disk, the only other way of uploading/managing music on your Streamium was by using the appalling Media Manager software provided by Philips. This prompted a chap called Mathias to write WACHandler, a brilliant program that lets you upload, organise and back up the music on your system really easily. Like most things to do with the Streamium family of devices, his site has long since disappeared from the web, but the link above takes you to a copy held on the Wayback Machine where you can find the program itself, and full instructions for running it.
How to get root on your Streamium.
Picked up a cheap station but got no centre? Here are a couple of ideas for you.
WAC700 teardown! Need to get the PSU out for repair? Upgrade the HD? I'll show you how.
Want to get into the Diagnostic Menu? Simply hold down OK and Volume Up on the unit while powering on.
Other Streamium links worth a look:
Site last updated 3rd October 2022.