Useful Streamiums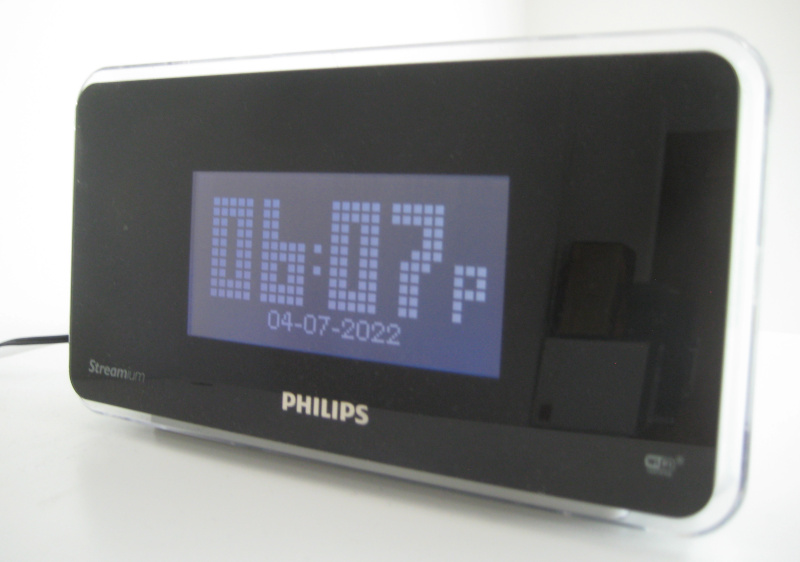 This is one I own, the NP1100. It's capable of connecting to and streaming from pretty much any uPNP/DLNA server, which - along with its small size - make it ideal for plugging into the AUX input on your amp. They go for as little as a fiver on eBay, but make sure you get the remote with it as the buttons aren't replicated on the unit. If, like me, you have a house-full of this sort of tat, then it can still earn its living as a very cool retro digital clock, as mine ably demonstrates in the photo above.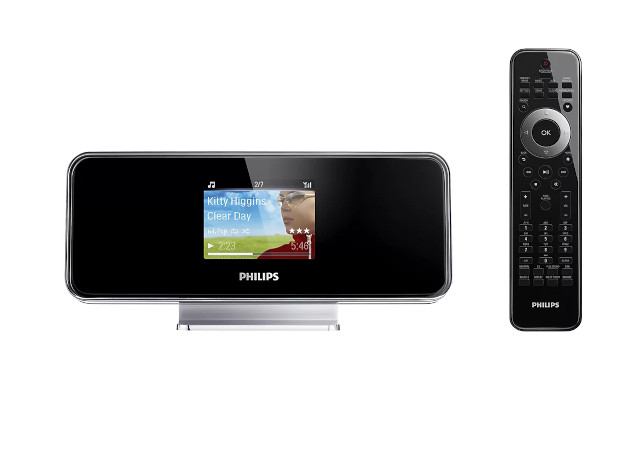 I picked a couple of these for £4 recently at a boot sale. The NP2500, as per all Streamium gear, has had the internet radio and other online functions turned off by Philips, but they are still able to stream music from uPNP/DLNA servers. They are equipped with phono outs and a headphone socket, so can be used either standalone or hooked up to a stereo.

The NP2900 is still useful in much the same way as the NP2500, but with the added bonus of having built-in speakers. As nice as they sound, I should remind you that you should only be paying pocket change for any of these devices... there are one or two chancers on eBay :)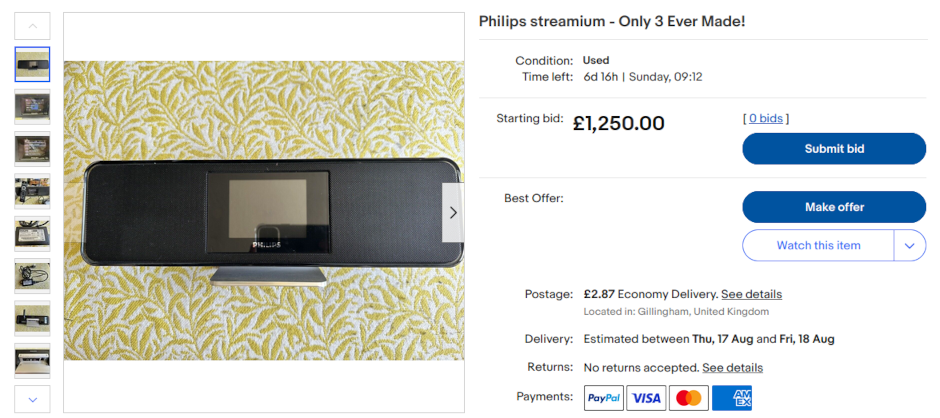 If you feel like making him an offer, I advise moving the decimal point two places to the left...